Thought it'd be a nice way to say hello by throwing up a bit of a build log for my 2 98 gaming systems I plan on making. I will try and keep things updated as I aquire hardware and software and to lay out my ideas.
The first of the 2 is a Amd K7 slot A system I dug up out of my parents garage and the second is a matx intel pentium 3 s370 system i'm building from scratch (I have only purchased the motherboard so far). I would love to find a slot 1 matx motherboard but they seem to be fairly rare but i'll keep looking.
Edit as the system specs have changed.
Currently the AMD system sits
Cpu: K7 750 Slot A
Motherboard: Asus K7M (Hp oem board)
Ram: 2x256mb pc 133 (runs at 100mhz)
Video Card: Asus v7700ti 64mb (Geforce2 ti)
Please excuse the orientation of the photos, photobucket won't let me rotate them at the moment.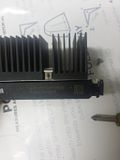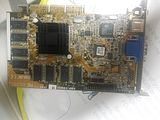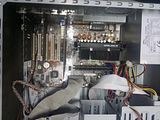 Intel system will be
Cpu: Pentium 3 800mhz coppermine
Motherboard: Acer Veriton 5100 S58M-3 (intel 815e chipset)
Ram: 2x256mb pc133
Video Card: Voodoo5 5500